Commtouch CEO Gideon Mantel: We have better chances than rival Critical Path
Commtouch lost a net $17m in Q1 but revenues inched up from Q4 to $4m
Email solutions company Commtouch Software (Nasdaq:CTCH) continues to ail.
The company reported plunging revenues and mounting losses for the first quarter of 2001, as wel as dwindling cash, continuing a trend begun last year.
Net losses came to $17.1 million, 70% more than the same period last year but less than the fourth quarter of 2000, when net losses came to $24 million. Losses per share came to $1.02 share, compared with the current price of $1.04. The share price has already fallen this year to $0.5. Commtouch's market value is $21 million.
Revenues dropped 25% from the parallel to $4 million, but they climbed slightly against the fourth quarter of 2000.
Gross losses slid to $835,000 compared with $1.4 million in the comparable period of last year.
R&D expenses came to $3 million, marketing and sales expenses came to $6.5 million, management and general expenses came to $5.7 million.
The company has $13.3 million cash, $17 million less than in the fourth quarter of 2000. Its rapid burn rate is forcing it to seek fresh capital resources. Commtouch is negotiating a $5 million in funding from investment bank William Blair & Co. But at least its spending has diminished thanks to two broad-based waves of dismissals, when it cut a total of 280 jobs. Commtouch today has 210 workers.
TheMarker.com: How would you summarize the quarter?
Commtouch CEO Gideon Mantel: It was certainly not an easy one. We underwent two waves of dismissals. To sum up the quarter, in addition to the cutbacks and streamlining, we launched many more products for the corporate market.
Product penetration takes time... and the market conditions aren't easy. But we are already beginning to see demand for the products, which is nice.
...From now the company will constantly strive to decrease its operating expenses. For example, I can say that the management has decided to cut 10% off its wages.
What kind of products?
The first is access service provision, or outsourcing. We provide email services to enterprises using Commtouch technology. Another service is to provide email boxes based on the servers of Microsoft (Nasdaq:MSFT). The third product is services to transfer messages from one email box to another, for example when companies upgrade their email service.
Gross profit is still negative.
Our gross profit is negative because we have built our infrastructure and, as is known, some of our customers have "gone on to a better world".
So we were left with excess capacity. The main advantage is that in the coming year and a half we won't have to invest in infrastructure, which is a great advantage.
What about your cash burn?
I believe that we'll be raising $5 million from William Blair in the next couple of months. This quarter we burnt up $16 million. But factor in that $5 million went on one-time expenses, such as closing offices, cutting jobs and investing in infrastructure for the enterprise focus. The real rate of cash burn in the quarter is therefore $11 million... I believe that the cash we have and the cash we'll raise will suffice until year-end.
But meanwhile the revenues keep dropping.
We forecast moderate revenues growth in the coming quarter. At present I can't give a forecast for the third quarter. What I can say is that our cash-burn rate will significantly decline.
Is the market starting to change for the better?
I can tell you what I see from my position. The market is stabilizing.
Buyers were in shock three months ago. Then, when you talked with a purchasing manager, ten to one he was about to be fired or already had been. Things are stabilizing and we are returning to work mode.
Do you honestly believe you'll survive?
Yes. Firstly, we are optimistic people. Secondly, we think we can come through this. Let's see what has happened in the market in the recent period. Commtouch is doing better than (its main rival) Critical Path (Nasdaq:CPTH). Our management base has remained stable, and hasn't scattered to all corners of the universe.
If you ask me which company has better chances of surviving, I'd categorically say Commtouch. This gives us also better chances of being number one in our field. We are more cautious than they are, and take better heed of expenses. That is why it is likely that we will become number one.
What about a possible merger with Critical Path?
I won't comment specifically on a deal with Critical Path. There are always advantages for bigger players, and we keep an eye open all the time.. But we still don't know whether it makes sense to make a deal.
כתבות מומלצות
שעתו היפה של החוסך הסולידי: יש חלופה טובה יותר לפיקדון בבנק
אחרי כמעט שנתיים: הדגמים הגדולים של טסלה מגיעים לישראל
ממשכורת של 30 שקל בשעה – לווילה בת שלוש קומות במושב מבוסס בשרון
בעל הבית מרוויח 15 אלף שקל ללילה - החיים של השכנים נהפכו לסיוט
כתבות שאולי פספסתם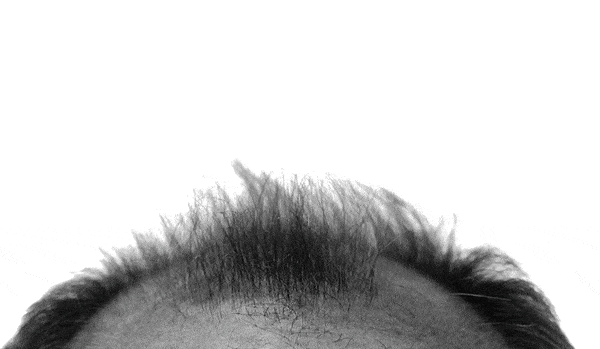 "כל הגוף מרגיש מחושמל, הכל שורף וכואב": הם רצו לעצור את ההתקרחות. זה הרס להם את החיים
מתוחכמים ומסתוריים: האנשים שהבלעדיות הפכה אותם לעשירים מאוד